Keseronokan raya x mcm thn2 terdahulu...tercalit sedikit 'permasalahan' membuatkan feel raya tuh kureng sket...
Tp mcmana pun raya still raya lah...so this yr raya sprti thn sblm kita kat KL dulu then baru shoot ke JB..so theme raya thn nih ikut sempat jerk..sbb mmg xtempah baju ke hapa mcm org lain yg excited...just imagine baju anak branak siap 3hari sblm raya...hahha haruslah kerah my sis yg tlg jahitkan sbb ai xde mood nak menjahit..cume buat beading jer...ekekke tuh sbb nak nmpak vogue le konon baju ade bling2...hahahaa baju melayu DH pun beli siap trus laa mana lg kalo bkn dr jln TAR yg last 2days dpt rege 50hengget jerk...
so dpt ler sedondons anak branak this yr...1st time nih sekayu org kata kan..moi with my girls yg kebetulan kain nih dpt 8mtr...
Pastu jgk 1st time jahitkan beading kat baju girls jgk..sbb sibuk mama ade diorg pun nak jgk..so raya nih kitorg raya mmg abis masa area selatan ler...JB-Pontian-JB-Melaka-JB-Pontian-JB-S'pore-JB...after a week baru balik KL...
Acara pg raya wajiblah sesi bermaafan kan...time nih pun amik gambar cam x proper..sbb memasing mood kelaut..huuhu abis sume ler kita round sefamily bermaafan..so yg mana ade je lah...sbb mmg pg raya nih ler sesi paling touching yg sukar sket nak dimengertikan...mana xnyer harus kalo tadah bleh berbesen air mata kan! Opssss
Lps dah sattled sesi maaf then baru ler sesi bergambar...Mmg gegambarans x byk actually..so masing2 amik turn ler amik family foto...tp baru jgk perasan sbnrnya xde langsung group foto sefamily yg dah 3 gen...insyaallah nxt yr lah kut...
Yg penting kids enjoying themself..mana x nyer kan sbb dpt spend time ngn their cuz...masa nih lah pun diorg x lekang..kemana saja nak sama...lelains gambaran yg sempat dirakam untuk tatapan bersama...cewahhhhh layan jer lah ye...lain2 gambar adelah sekitar pg raya & jln2 raya...campur aduk sbb mmg x byk pun..hahaha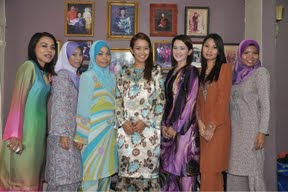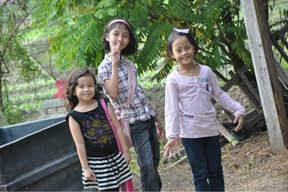 So tuh ler citer raya past 1st week...so this week masing2 dah strt keje kita continue ngn jln2 raya kat KL le plak kan...ade few invitation to open house nak kene attend..+ jln2 raya ke rumah sdara mara yg ade....later nnti kita hapload lain ye! So raya laa raya!
- Posted using BlogPress from my iPad