Okeh im away from town KL..so minggu nih ai berada di Kemaman-Kerteh,Terengganu.
So officially registered as atlit lah for my co..nih kira sukan utk bdn2 berkanun semalaysia..sbb tuh namanya sukanun..ekek melibatkan lebih 50 agensi termasuk universiti dlm negara yg participate.. Originally location die adelah di UMT..tp bg acara bowl yg diorg buat kat U-bowl,Kerteh.
So selama 5 hari nih akan berulang alik lah dr kemaman-kerteh utk sukan nih...
Ini my sparing partner..sbb ai main double for ladies kategori..& yg nih sume my team members!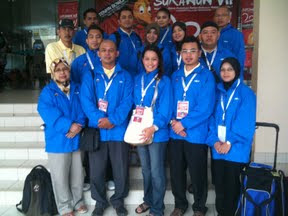 Musti ade sesi posing kat banner maskot nih kan..so layan lah buat kenang2an...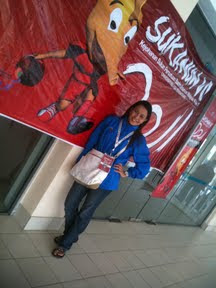 & x lpskan peluang jgk ai posing ngn ratu boling negara..sapa lg Ms.SZ..yessss its her? Napa x caya? Tuh sbb die cuti main boling ler sbb kes 'tertelan bola boling' hihi no-lah.. She's preggie anyway.. & its about time to deliver! Die dtg bg support to her hubs Mr.Azidi yg main utk MSN team..;) so kerumun le jgk org dtg amek gambo with her!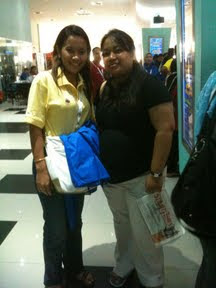 So this game will continue another 3 dys lg.. Nnti ai hapdet lg lah...As at today we ols leading lg as champs..insyaallah hope till the end... Go E*F gooooo!
- Posted using BlogPress from my iPad