Okeh kita citer jln2 plak k...btw nih kira skali jln punya trip coz my co ade sports event kat sana...memandangkan jadual mmg x pack langsung..jd better bwk skali sume together with my parents...kisahnya sbb si lil sis sibuk nak pegi lgk jgk sbb nak gi tmn buaya + nak naik cable car...mana die tau? Sbb die belek photo album & nmpak her big sis dah pegi...mmg masa tuh ler jgk "her" in the making...ekekke
Jd kitorg pegi naik bas mlm jumaat tuh & smpai jeti kuala perlis pagi around 7am camtuh...jdnya kene tunggu ler...sbb 1st feri on 8.30am....itupun kitorg x naik yg 1st tuh...sbb nak kasi fresh lu bdn..duk minum2..lgpun 1st feri cam x sesuaiiii...hihii so we ols amek feri kul 9.30am
...feri nih better laa..sbb yg lain tuh dah mcm tongkang pecah pun ade! Ekke ( nih i dgr dr kwn2 lain yg x naik same feri with us)








Lil sis harus le happy kemain...sbb her 1st time dpt naik feri..hehehe same goes to me lah..sbb b4 this gi naik flight je kan...feri nih amek masa dlm 1 jam 15 min nak smpai ke jeti kuah..








So nih sesampai sempat snap pict kat tepi jeti nih...mmg jauh le nak jln...kalo dulu diorg kata dekat je jeti nak ke pintu....tp xpe dah namanya jln kan..so jln ler...

sampai around 12pm camtuh...amik kete sewa bla bla bla....gi mkn isi perut dulu...sbb check in time kul 1pm...then dah lunch..baru check in kat "perkampungan Sukan for K*SP" dekat Hotel Bella Vista...we ols amek apt with 2 room..selesa sket utk yg bwk family...view & condition not so bad...selesa!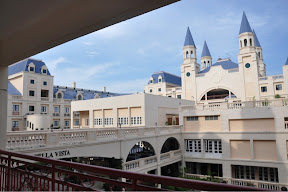 So lps semayang jumaat kita teruskan misi...ke Underwater world dulu....mcm2 ade kat sini...smpaikan my kids kata nih dah mcm zoo jgk! Sbb bkn saja hidupan laut je...darat sume ade jgk...ye sila amek maklum ticket per pax adelah RM38 ye...huhu nasib pi hari jumaat...xramai sgt org...so mmg puas duk dlm nih ler...dr kul 3pm until 6pm camtuh...so mmg rata lah ais sume ceruk jln....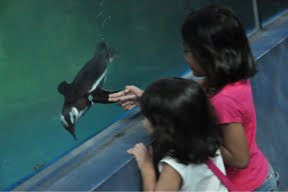 Kids suke ler ngn pengguin nih..sbbnya bkn senang nak dpt tgk kan...+ sgt friendly..sbb bila kita sua jari die mmg ikut je...walhal dlm akuarium tuh ler....

lain2 harus le byk kan...like pari nih...mmg beso ler...puas hati tgk!



Yg nih pun sama...cantik kan...dah mcm printed dsign laks...hiihii



Pastu sempat jgk tgk fish feeding ....so kids mmg leka lah enjoy abis duk dlm nih...





Nih big sis posing with spesis bangau...yg nih mmg stok lepas jer ye..xde kurung ke apa..so nasib2 leh pegang2...



Sempat jgk die posing2 kat photo booth nih..tgk tuh mcm2 aksi dier! Layannnn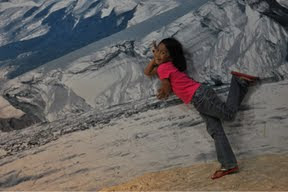 Yg nih plak antara spesies ikan yg unik..comei kan...sbb mulut die cam pkai lipstik kata lil sis...ai x amek le sume gambo..tp snap yg mana nmpak lain sket..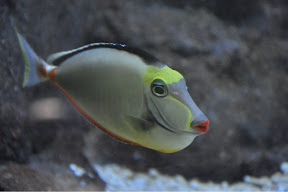 Tp sila jgn tanya nama sbb mmg ai x hafal langsung..men tgk skali lalu jerk..nak tau sume kids refer ngn "diver" in da house! Hahahaa



Yg nih pun sama...sume kenal kan...obor2





Ameklah kenangan snap kat dlm nih together with atuk & opah yg 1st time jgk smpai sini...happy!






So nih utk xtvt hari pertama...mmg lps tuh kene balik bilik sbbnya ai ade training mlm tuh...jd mmg siang ler boleh jln...since smpai dah tgh hari td...mmg x sempat rest...jdnya hari nih kita pi visit sini jer...itupun abis 3 jam sudah....
Nnti kita smbung plak part 2 okeh....

- Posted using BlogPress from my iPad