Sorry citer lgk x abis2..mood nak karang kdg mari kdg x...hukhuk Hihi so layan lah...nih last 2 xtvt yg lum smpat kita blog lg kan...so layan ler...balik dr xjd nak naik cable car tuh kita layan ler bdk 2 org nih apa lg kalo bukan syarat wajib gi hotel ke jln2 musti ade pool kan..so layankan amik gambar ditepian pool pastu apa lg...cargasss salin kedebusss!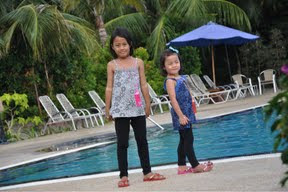 Tp gegambaran mandi pool x ltk kat sini sbb 2 bradik nih pkai 2piece...jd baik xyah show off kat sini sbb tau dah kalo mandi pool citernyer sama je...
So last day kita brkfst area jetty coz nak jln2 amik gambo kat trademark lgk nih kan..so pict wajib harus laaa....
Then we off to stable kuda dulu for riding...mmg 2 org bdk nih suke sesangat laa sbb dpt naik kuda kan...
Lyan naik kuda...atuk, big sis ngn lil sis...sbb ai mls sbb nnti kang feluh2 nak jln lg..sudahnya kasi diorg je layan....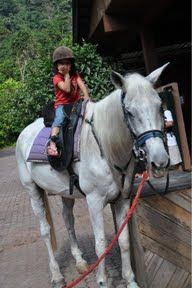 Then lps tuh tunaikan hajat ke cable car....Budget smpai sblm kul 5pm sbb nak rebut the happy hour...sde discount 50% harga tic..so kekdahnya mmg le ramai org kan....
Cer tgk org Q...hihi nmpak ai kat mana? Cer carikkk? Ekeke dpt jerk tic trus x buang masa lah lyn naik cable car....
Happy kemain 2 org nih mmg x gayat langsung..siap lompats dlm nih...huhuuu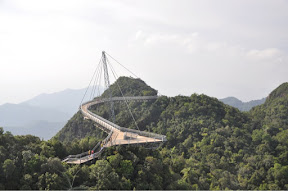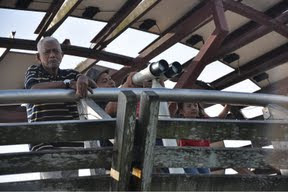 Antara snapshot kat ats yg smpat diambil...jln2 lepak2 tgk view cuns & tenang then turun balik....
Pastu otw balik kita lepak amik gambo kat port kapal2 org kekaya nih....so layan lahhh nak beli cnfirm x mampu milik...so kita tumpang amik gambo ye!
So sekian le tempat2 jln kat LGK nih.....
Kalo ikutkan x pi lah lg...sbb dah abis cover sume...mmg intention nak pegi sesaja tuh idak ler...sbb mmg fenats berjln...tp oklah buat kenangan at least pernah smpai kan....;)
- Posted using BlogPress from my iPad